The Market at 404 Not Found
2017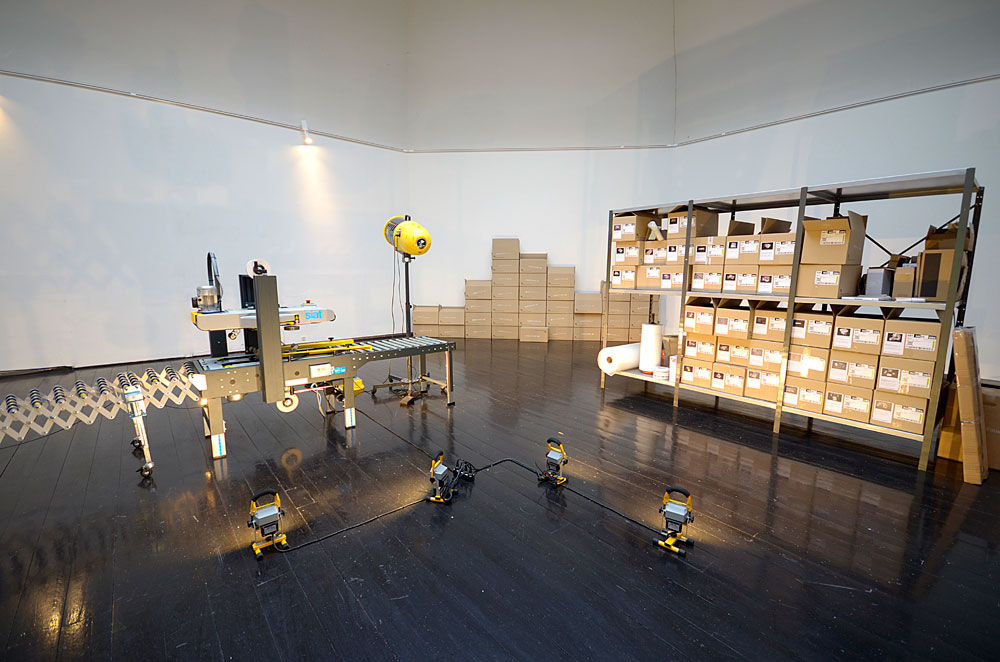 Today, the Internet functions as a market place, which distinctly, and on a slightly nostalgic level, manifests in the installation "Market".
With Market, goods and objects that have become part of the Internet's past and present have been purchased from various global e-commerce stores. During the exhibition, visitors can repurchase these objects, including obsolete IT equipment (punch cards, floppy discs, SCSI and USB sticks), new and historical hardware (antiquated modem, an age-old mice and smartphones) and software such as Lynx, Mosaic, Netscape and WordPerfect.
When the objects arrive at the exhibition-space, they are received into the Market, where they are adjusted, stamped, signed and wrapped, just like it happens every day around the world. In the exhibition the wrapping will be done by wrapping robot S2 (a commercial packing machine used by e-stores) and prepared as modified readymades. The objects will then be available for purchase both at exhibition-space and online at the webshop www.404notfound.dk.