Silahtarağa Live Subtitles
2011/14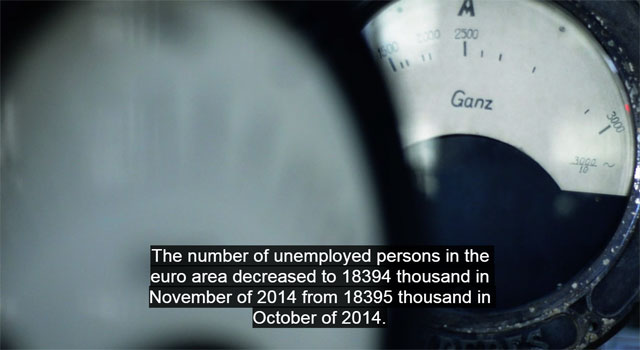 Silahtarağa Live Subtitles is a looped video with subtitles. The subtitles are dynamically generated in realtime based on financial indicators published an online trading service.
The video was shot in 2011 at the Silahtarağa power station in Istanbul, Turkey.
In 2014 the live-subtitles were added.


Thanks to:
Silahtarağa Elektrik Santralı, Istanbul.
Live data supplied by:
Trading Economics